Kitchen Cabinet Refinishing
Turn-Key Home Solutions is an excellent choice if you live in Carteret County, NC, and want to upgrade your kitchen cabinets but don't want to spend much on a total kitchen overhaul. Our team of home remodeling professionals may give your outdated kitchen cabinets a new lease of life with cabinet refinishing. We can restore the natural beauty of your cabinets or give them a more contemporary appearance.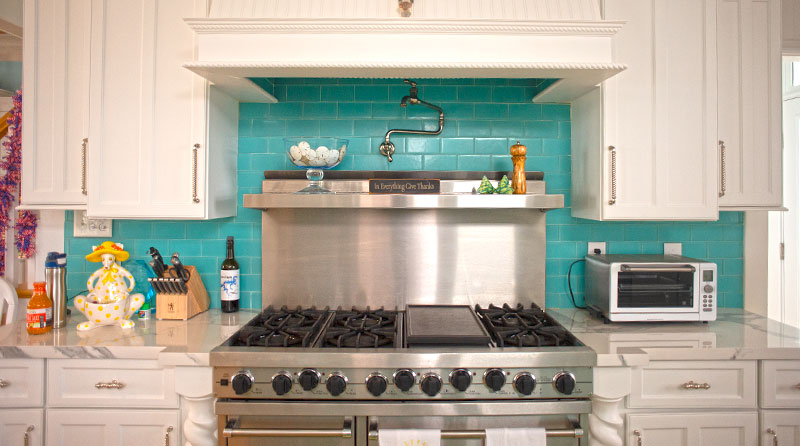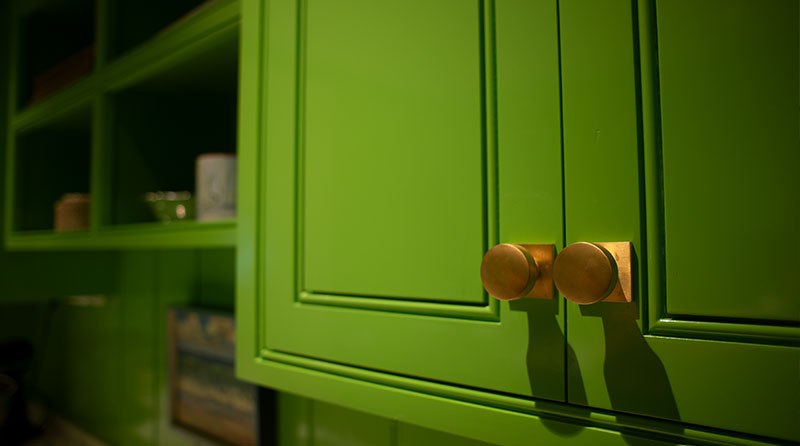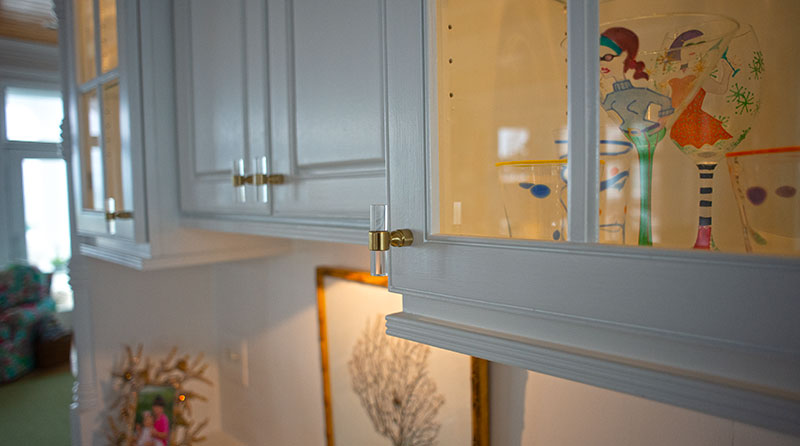 Replacing kitchen cabinets can seem superficial and fast, but in reality, it can take a significant amount of time, requires considerable work, and can be expensive. So, do not dispose of that old and robust kitchen cabinet. Instead, entrust Turn-Key Home Solutions with the task of reviving the appearance of your cabinets using our years of experience in the home remodeling industry.
Should You Get New Kitchen Cabinets or Refinish the Ones You Have?

To successfully replace your kitchen cabinets, you will need a crew of specialists who can dismantle the current kitchen cabinet structure, remeasure, reinstall, and reconstruct the whole of your cabinetry. Refinishing, on the other hand, enables the skilled workers at Turn-Key Home Solutions to carefully remove the components that need restoration and provide you with a completed product with as little minimal interruption. Hiring a kitchen cabinet refinishing service like ours may save you:
Time: Forget about remeasuring everything and developing a new plan for traffic flow in your kitchen. We can give your old kitchen cabinet a new beautiful look in just a short time.
Money: You may save a lot of money by not having to purchase brand new, pricey doors and shelves. We are experts in kitchen cabinet refinishing. The cost of the cabinet is calculated depending on the linear feet it contains, and we provide an in-home consultation and take measurements.
Waste: No new waste can be created since refinishing enables you to recycle your resources, which is an essential consideration in a society where there is already too much waste. So, if you're looking for an antique or glazed finish, there's no need to purchase new kitchen cabinets. We can do that for you.
Exceptional Kitchen Cabinet Refinishing Service In Carteret County, NC.

Our home remodeling artisans have spent years restoring furniture, perfecting their talents, and developing a unique sense of aesthetics. As a result of their extensive experience, we can restore the old kitchen cabinet to its former glory. We are capable of transforming your old cabinets into works of art in the field of modern cabinetry. You may get Kitchen cabinet refinishing in the following styles:
Natural finish: The natural finish allows you to maintain the beauty of the wood on your cabinets while keeping it in its purest form. We don't use ink, stains, or paints since we want the finish to look natural. We merely apply a protective topcoat to prevent surface damage.
Paint: This allows you to redecorate your kitchen cabinet in glamorous color schemes representing your personality. These color schemes may range from light and upbeat to sophisticated and businesslike.
Stains: Applying a stain will bring out the natural hues of the wood used to construct your kitchen cabinets. It recreates the radiance of nature with unique tones.
Distressed finish: The look of old furniture that has outgrown its protective coats of paint and sealer may be imitated with distressed wood. This nostalgic style is all the rage in today's most up-to-date interior design trends for houses.
Glaze: The glaze has a glossy surface, so it will allow natural light and the light from your appliances to highlight your kitchen. Using this technique, you may draw attention to the wood's inherent textures and patterns while also increasing the amount of natural light that enters the room.
Trusted Kitchen Cabinet Refinishing Solution In Carteret County, NC.
The refinishing of kitchen cabinets is not a particularly recent trade, but we approach it with the zeal and passion of artists. Call us or fill out the form below to obtain a free quotation and chat with an expert at Turn-Key Home Solutions, one of the most competent and enthusiastic cabinet refinishing services in Carteret County, NC. We would love to share our enthusiasm for home remodeling services with you.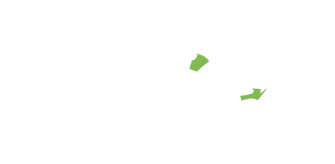 Also Serving Wake County
Many of our clients have homes or needs outside of Carteret County. We have full service teams serving the Wake County area with the same high quality and expert service clients know and expect from Turn Key Home Solutions.