Kitchen Countertops Installation
Achieve The Perfect Look For Your Kitchen With Kitchen Countertops.
Your kitchen countertops are one of the essential components you must prioritize when organizing the planning stages of your home remodeling project. Whether you have a precise understanding of what you want or need some inspiration, our  home remodeling specialists can assist you in selecting and installing the ideal kitchen countertops.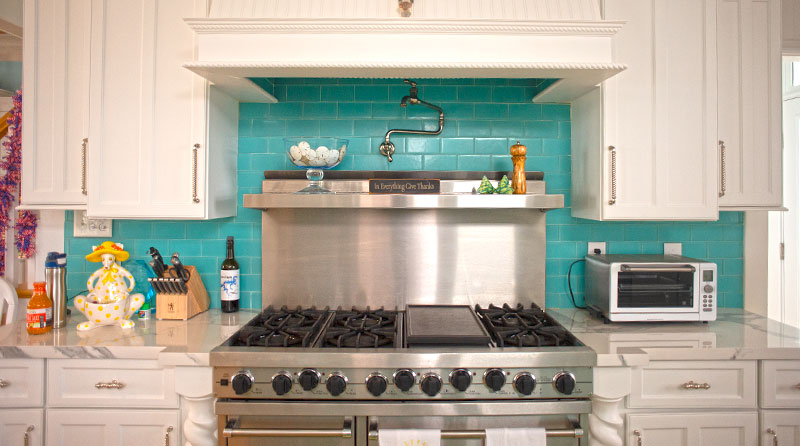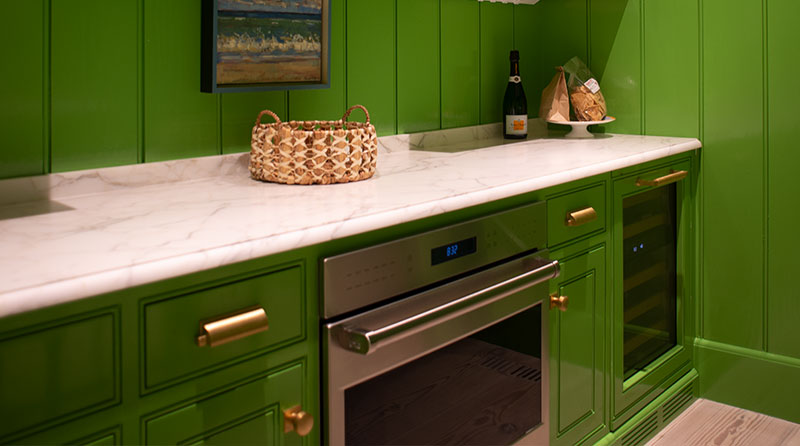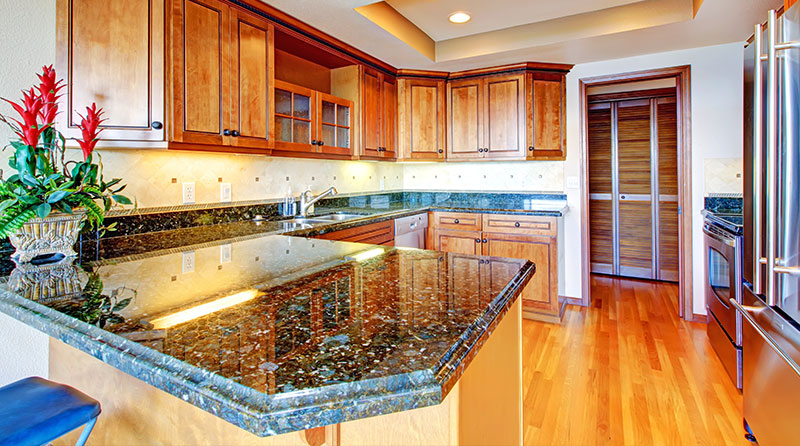 Turn-Key Home Solutions are aware of how important it is to provide your kitchen with durable countertops to endure cracking, stains, and general wear and tear. With our years of experience handling home remodeling projects, our qualified professionals can guarantee your happiness after completing your kitchen countertops installation, depending on your preferences and requirements.
Types Of Countertops Materials We Install

Turn-Key Home Solutions offers a variety of kitchen countertop solutions for your Carteret County home. So, to guarantee that the stone slabs we provide for your project are of the largest possible size and quality, we purchase them from our approved wholesalers. However, given that every material has both advantages and disadvantages, it would be prudent for you to discuss with us which of the available options could be the most suitable for your kitchen needs.
Quartz
Quartz is a material you can use for kitchen countertops. It is known for its durability and lack of porosity. So, to create a unique pattern in each slab of our manufactured quartz countertops, we combine natural quartz with trace amounts of glass or metal.
Carteret County homeowners can achieve their kitchen's sleek, natural, and contemporary appearance with quartz countertops, which come in various hues and patterns. However, because of the artificial nature of this material, consumers have access to a broader range of color options than they would with the majority of marble and granite worktops.
Marble
Marble is yet another well-liked option for kitchen countertops, and our home remodeling experts can provide this material for you. Even though its porous surface makes it more prone to scratches, stains, and cracks, many people like using marble for their kitchen counters due to the material's tolerance to heat and its natural colors.
Since marble countertops are often more costly than other types of countertop materials, it is essential to discuss the sort of marble you want to install in your kitchen and how much space it will cover before making any purchases. You should also consider the weight capability of your countertops before putting the slab, owing to the material's heaviness.
Granite
Granite is an excellent material to use as a kitchen countertop if you value both its durability and its natural appearance. And because its surface is not easily cracked and will not melt when exposed to heat, it is an excellent choice for use in the kitchen. Granite, although having a more porous surface than quartz, is nonetheless able to withstand the majority of stains. However, its mineral composition determines the patterns and colors of granite surfaces on the countertop.
When our home remodeling expert installs granite kitchen countertops, the surface is sealed to prevent liquids and germs from penetrating the stone. The surface may then be cleaned using granite cleaning, soap, water, or both without being harmed by the procedure.
Need Help With Your Kitchen Countertops Installation In Carteret County, NC? Contact Us Right Away!

Get in touch with Turn-Key Home Solutions immediately if you like what you see in our project portfolio or if you have any queries relating to your projects and want to talk about which countertop types would work best for your house. The trustworthy services provided by our crew are an outstanding choice for neighborhood homeowners considering renovating their kitchens. Currently, we provide our services to homeowners in Carteret County and Wake County in North Carolina.
If you want to provide us with precise specifics about your kitchen remodeling project, you can either give us a call right now at 919.369.3497
or send us a message online.
You can also get a no-cost estimate on any kitchen countertop installation or replacement services that you may be interested in by submitting a quotation request.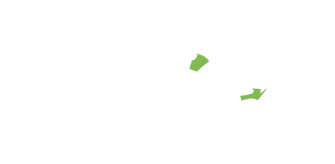 Also Serving Wake County
Many of our clients have homes or needs outside of Carteret County. We have full service teams serving the Wake County area with the same high quality and expert service clients know and expect from Turn Key Home Solutions.