Professional Cleaning Services
Are you searching for a trusted cleaning service near me in Carteret County, NC? Look no further than Turn-Key Home Solutions.
Professional Cleaning Services In Carteret County, NC.

No cleaning work is too small or big for us to handle. Our experience, passion, and attention to detail are the same for every cleaning project. Whatever the scope of your cleaning needs, we'll be there with the right tools and equipment to correctly get the job done the first time. Explore our various residential and commercial cleaning services near you in Carteret County:
MAINTENANCE
You get both ease and hygiene with our cleaning maintenance package. We can help maintain your residential and commercial spaces with our effective cleaning process. And to ensure a smooth cleaning process, we make it easy for you to reserve our cleaning service. Our residential and commercial cleaning services in Carteret County are built on a reliable maintenance process consisting of several steps. From the minute you schedule your maintenance plan with us, we will work hard to ensure that your interaction with us is positive.
MOVING IN/ OUT
Turn-Key Home Solutions can freshen up your residential and commercial premises in preparation for a new beginning if you move in or out of Carteret County, NC. So, you can put your concerns to rest with our cleaning services. Before your move, we have a team of professionals here at our organization who are well-versed in their cleaning services with accuracy and speed.
DEEP CLEANING SERVICES
Looking for a careful and detailed deep cleaning service in Carteret County? We are your ticket to a clean, well-kept residential and commercial space.
POST CONSTRUCTION CLEANING
With our post-construction cleaning, you can end sawdust, drywall dust, and other post-construction dirt. We have a foolproof method for completing any form of post-construction
Allow Us Handle the Dirty Work For You
We recognize that you have a lot going on in your life, and we appreciate that. We know you would like to spend more time with your loved ones, including family and friends. In light of this, we are pleased to inform you that we can provide you with a well-cleansed atmosphere, which is essential for maintaining both one's physical health and mental tranquility in these trying times. It doesn't matter whether it's a house or an office: a spotless environment boosts personal satisfaction and professional output. If you often ponder which local cleaning service would be best for you to hire, your hunt is finally at an end. Turn-Key Home Solutions is here to assist you.
Why Hire Us For Your Residential & Commercial Cleaning Services?

There are several advantages to using our Carteret County cleaning
• Our cleaning services are 100% guaranteed to satisfy you.
• We use environmentally friendly cleaners
• Free of charge estimations to help you make an educated selection.
At Turn-Key Home Solutions – Carteret County, NC, we have a competent crew with a lot of experience cleaning various residential and commercial spaces. And to safeguard your family and your business, we only use environmentally safe materials. Our cleaners in Carteret County, Wake County, and other areas take the time to understand your vision and build a tailored strategy to meet your requirements. Our cleaning service is available across the greater Carteret County area. Our employees have extensive training and are insured to provide the best possible home cleaning services.
Give Us a Call If You Want a Cleaner Residential Or Commercial Space

Don't spend your time sweeping, dusting, and more when there are only 24 hours a day. Our home cleaners in Carteret County can do all the grubby labor so you can spend quality time with your loved ones, go out, and have a good time. With our trained and uniformed cleaning staff, you can have peace of mind knowing that your home is in excellent hands. From Carteret County to Wake County, we are here to assist you.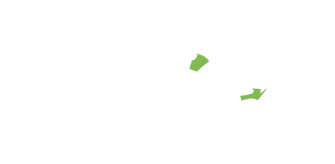 Also Serving Wake County
Many of our clients have homes or needs outside of Carteret County. We have full service teams serving the Wake County area with the same high quality and expert service clients know and expect from Turn Key Home Solutions.